The 67th Miss Universe pageant, was held on 17 December 2018 at the Muang Thong Thani in Nonthaburi Province, Thailand.
The show was hosted by comedian Steve Harvey and supermodel Ashley Graham, a contestants from 94 countries and territories participated in this year's pageant, surpassing the previous record of 92 contestants in 2017.
We all know who the winner was, Catriona Gray of thePhillipines.
But do you know the runners up? Probably not. They were: the first runner-up was Tamaryn Green (South Africa) and Sthefany Sthefany Gutiérrez (Venezuela) was the second runner-up.
Rounding out the top-ten were: Kiara Ortega (Puerto Rico), H'Hen Niê (Vietnam), Marta Stepien (Canada), Natalia Carvajal (Costa Rica), Akisha Albert (Curaçao), Manita Devkota (Nepal) and Sphida Kanchanarin (Thialand).
Ok, so now you know that much, but, can you name the Latina contestants? Hint, if you have been paying attention, you know of two, who are the others?
Agustina Pivowarchuk (Argentina)
Agustina is 22 years old and her hometown is Buenos Aires. She currently studies Nutrition and her bio explains that, "Agustina has always been interested in learning about healthy food and believes many health problems are highly related to eating habits." But, in addition to school, Pivowarchuk also enjoys taking acting classes.
Jenelli Fraser (Belize)
Jenelli is 27 years old and her hometown is Belize City. According to the San Pedro Sun, when Fraser participated in the Miss Universe National Costume Competition this past week, she wore a costume depicting the Maya Sun God and the Jade Head, 'Kinich Ahau.' The elaborate costume was made by two Belizean designers, named David Matus and Roberto Pasos Dominguez. Leading up to the Miss Universe Belize 2018 Pageant, Fraser said she had some issues and had to make sure she was exercising and eating more healthy.
Joyce Prado (Bolivia)
Joyce is 21 and is from Santa Cruz de la Sierra-Bolivia and she was raised in the Chiquitania. She is a professional model and Tourism ambassador, who has several titles under her belt. Her winning titles thus far include Miss Bolivia 2018, Miss Santa Cruz 2018, Miss Tourism Bolivia 2015 and Miss Litoral 2015. According to Prado's Miss Universe bio, "Throughout her life, Joyce was helped by good people. Knowing the feeling to need, she now wants to give people hope by encouraging them to continue living a great life. She wants people to believe that they can do anything in life with faith and love."
Mayra Dias (Brazil)
Mayra is a 27-year-old pageant winner, who is from Itacoatiara. According to The South African, in the National Costume competition for Miss Universe this past week, she wore a costume that represented the Amazon rainforest, which is prominent in Brazilian culture. According to Navva, Dias hopes to raise awareness about the Amazon with her costume, explaining that, "I want to show the world how important it is to keep our Amazon." The costume is valued at $25,000 and Dias stated on Instagram that, "It is a real jewel, hand-embroidered by one of the greatest designers in Brazil, it guides the body lines and has a splitting splendid." The designer is Fabiana Milazzo.
Andrea Díaz (Chile)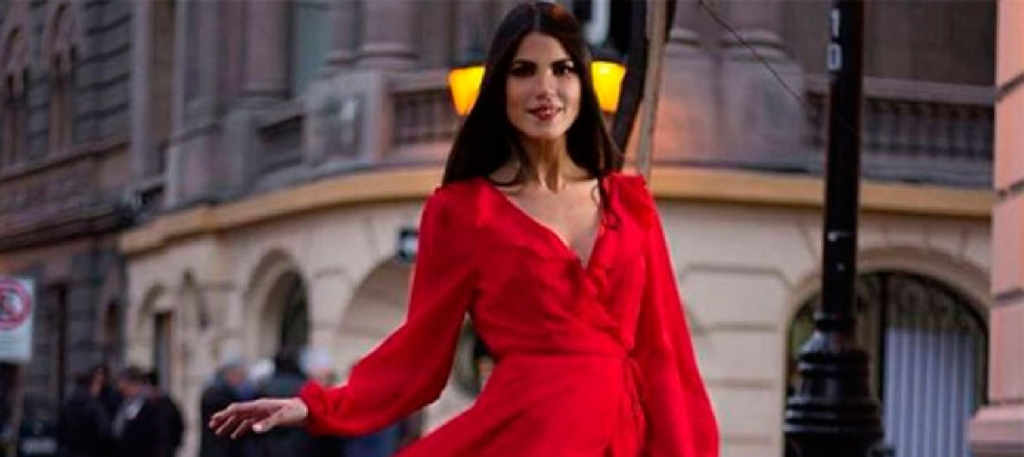 Andrea Diaz is 27 years old and is from Santiago, but she is actually Venezuelan. When talking about Chile, as she geared up for the Miss Universe 2018 Competition, Diaz told NBC News, "I represent the new Chile. This is an inclusive country where immigrants come in search of opportunities."
Valeria Morales (Colombia)
Valeria is 20 years old and is originally from Cali. According to El Comercio, Morales has been in the media for having opposing opinions on Spain's Angela Ponce, the first transgender woman to be a contestant in Miss Universe for the 2018 pageant. Morales said, "I think the beauty reign like the Miss Universe is for women who were born women and for her it would also be a disadvantage, so that's why we have to respect it, but not share it." Later on, Morales stated, "If Miss Universe receives her (to Angela Ponce), I will accept her with all the affection and respect she deserves."
Natalia Carvajal (Costa Rica)
Natalia is 28 and hails from San Jose. Carvajal is a model, TV host, publicist, and student. She is also a former contestant from the Costa Rican version of Dancing with the Stars. In addition to being Miss Costa Rica, Carvajal was also Miss Eco Universe 2016.
Aldy Bernard (Dominican Republic)
Aldby is 23 years old and hails from Laguna Salada. Bernard has been working as a model for years for Ossygeno Models Management and she has walked the runways for designers including Jean Paul Gaultier, Naeem Khan and Salvatore Ferragamo, as reported by Estrella Fashion Report. In addition to modeling, The Great Pageant Community has reported that Bernard also has a degree in Mass Communication from Escuela Nacional de Locución Profesor Otto Rivera.
Virginia Limong (Ecuador)
Virginia is a 24-year-old pageant winner from Portoviejo. In addition to being Miss Universe Ecuador 2018, Limongi was also Miss World Ecuador 2014. Limongi comes from a big family and, according to her Miss Universe bio, "As a child, she developed a love for animals, especially for cats, so much that she adopted four cats without telling her parents. Virginia has a spirit of adventure because she is always seeking to learn new cultures, languages and tradition. Her passion to travel began when she was 17 years old, when she lived in Germany for a year. Now, Virginia is studying nutrition."
Marisela de Montecristo (El Salvador)
Miss El Salvador is 26 years old and is from San Salvador. In addition to pageantry, Montecristo also has her hand in modeling and acting. She also has worked as a TV presenter and now lives in Las Vegas, Nevada. In 2013, de Montecristo won Nuestra Belleza Latina and she had planned on competing in Nuestra Belleza El Salvador 2015 competition, but she dropped out after Donald Trump made controversial statements against Mexican immigrants. At the time, Trump owned the Miss Universe Organization. Not long after, he sold the Miss Universe Organization, according to Business Insider.
Mariana Garcia (Guatemala)
Mariana is 19 years old and comes from Guatemala City. Garcia is a radio host and a model, who, according to her Miss Universe bio, "Her mother taught her how to be a disciplined and responsible, her father taught her how to be patient and hardworking, and her sister taught her how to be the best version of herself. Mariana is studying business administration so she can own a company that will help the economy in her country. Mariana is looking forward to competing on the Miss Universe stage, and hopes to take home the crown."
Vanessa Villars (Honduras)
Vanessa is a 20-year-old from Santa Barbara and she has a passion for engineering. She also has a job as a TV personality. When it comes to her competing in pageants, her Miss Universe bio states, "Vanessa has always been active in her pageantry career and dedicates time to work with different charitable causes like feeding Honduras and suicide prevention programs. She would best describe herself as confident, dynamic, humane, compassionate, and unstoppable."
Andrea Toscano (Mexico)
Miss Mexico is a 20-year-old pageant winner from Manzanillo. According to The Miss Universe Organization, Toscano is currently studying Nutrition at Colimaas University and she is developing an app to help children to live a healthy lifestyle. Toscano has also created a project for inter-state migrant children to provide nutritional education. She hopes to use her platform for a change in global health and nutrition.
Adriana Paniagua (Nicaragua)
Adriana is 23 years old and hails from Chinandega. In addition to winning Miss Universe Nicaragua 2018, Paniagua has won many other titles, including Miss Teen Nicaragua, Miss Teen International, and Miss Mundo Nicaragua. In 2013, she ended up withdrawing from the Miss World 2013 competition in Indonesia, because of "personal reasons", as reported by The Great Pageant Community. The personal reasons were reported to be "insufficient training".
Rosa Montezuma (Panama)
Rosa is 25 years old and is from Alto Caballero. The Miss Universe Organization reports that Montezuma is currently studying Science and Food Technology and Educational Computing. She also is a volunteer at 'Campamento de ni'os Regi'n Muna' (Muna Region Children's Camp) and she is an advocate for inclusion and diversity. She is the first indigenous woman to win Miss Panama.
Belen Alderete (Paraguay)
Belen is 24 and hails from Asuncion. She is an engineering student, as well as a model and beauty pageant titleholder. Alderete has won Reinas de Belleza del Paraguay 2018, and she took on Reina Hispanoamericana 2018 as well. Ana Livieres was Reina Hispanoamericana Paraguay 2018 and when she resigned, Alderete stepped in to represent Paraguay in the pageant. She finished as the second runner-up.
Romina Lozano (Peru)
Miss Peru is 21 years old and she is from Bellavista. Lozano has competed in several pageants in addition to Miss Peru, including the Elite Model Look Peru 2016 and Miss Callao 2017. In her Miss Universe bio, it states that Lozano comes from humble beginnings, with her family living in the jungle. Her bio revealed that "because of the lack of resources, opportunities, and vulnerable situation she lived in, she knew she had to move to Lima in order to grow and pursue her dreams. At the age of 18, she became independent and moved on her own to Lima where she worked in four different jobs in order to make a suitable living for herself. Her biggest motivation comes from her mother and all the young girls in her hometown."
Karla Ortega (Puerto Rico)
Karla is a 25-year-old pageant titleholder from Rincon. Ahead of the competition, Ortego told El Nuevo Dia, "Beyond winning the crown, representing our country is what magnifies us. Whenever we are talking about our respective countries we talk about them with our heads held high, our chests inflated, because we love our homelands. For me it has always been my dream to represent it."
Sofia Marrero (Uruguay)
Sofia is 18 and she is from Canelones. In her Miss Universe Organization bio, Marrero is described as this, "Sofia Abigail Marrero has always been interested in fashion; hence, she has participated in many fashion modeling events. Sofía has never given up her dreams, her perseverance and dedication helped her to be awarded as Miss Universe Uruguay 2018. Sofia considers that winning or placing in this year's Miss Universe competition would be an amazing experience. Her country has never been awarded this prize, nor has it classified to the Top 15 positions for more than 20 years."
Sthefany Gutierrez (Venezuela)
Sthefany is 19 years old and she hails from Barcelona originally. She is a law student at Santa Maria University in Puerto La Cruz and she also has a boyfriend, named Michael Carrera, according to El Nacional. Ahead of the Miss Universe Pageant, Carrera wrote his love a message on Instagram. Carrera wrote, "Gracias mi vida por siempre estar a mi lado en las buenas y en las malas. Eres enserio la mejor. Gracias por tanto. Ahora tráete esa corona, pero ya para mi eres la ganadora." In English, this translates as "Thank you, my life, for always being by my side in the good and in the bad. You really are the best. Thanks a lot. Now bring that crown, but for me, you're the winner."
[td_smart_list_end]
Which is your favorite?
Article originally appeared on Costa Rica Confidential and is republished here with permission. Click here to go there,